Traditionally, a backsplash serves the functional purpose of shielding the wall behind a stove or countertop from splashes and spills. Essentially, it's the decorative or protective material that spans the space between the countertop and the bottom of the kitchen cabinets. While it has always been a staple in kitchen design, backsplashes are currently enjoying a spotlight moment of their own.
Why is this the case? Homeowners are now embracing the aesthetic and expressive potential that backsplashes bring to the kitchen. The modern-day kitchen is seen as a canvas for personal style, and the backsplash has become a significant part of this narrative. Incorporating a unique backsplash in your kitchen provides a golden opportunity to create a functional yet visually appealing focal point.
As we step into 2023, the top backsplash trends reflect broader design currents running through the home decor realm. Porcelain Slabs, bold colors, and natural stone slabs are making waves, resonating with a global design ethos of embracing individuality and eco-conscious choices. 
As we delve into the top backsplash trends of 2023, we will explore the various ways in which this humble kitchen element has evolved into a cornerstone of modern kitchen aesthetics, harmonizing functionality with the burgeoning creativity of contemporary design trends.
Porcelain Slab Backsplash
#1. Full-height Calacatta Gold Porcelain Backsplash: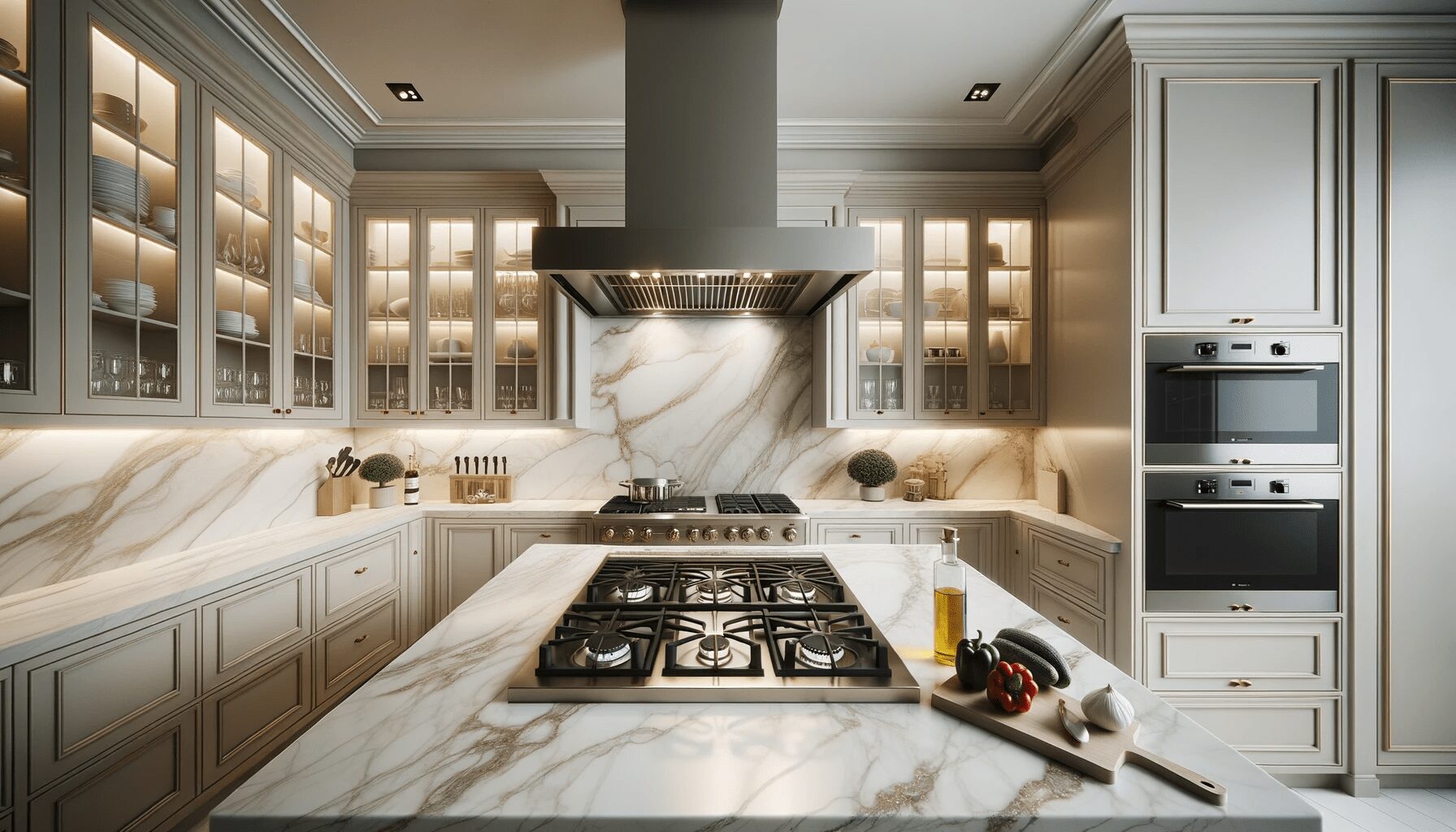 Opt for a full-height backsplash using Calacatta Gold Porcelain slab to create a luxurious and seamless look from countertop to ceiling. The continuous veining pattern of the Calacatta Gold will create a stunning visual flow, enhancing the perception of space while adding an air of sophistication. Complement this elegant backsplash with sleek, modern cabinetry in neutral tones like white, black, or gray to allow the natural beauty of the Calacatta Gold Porcelain to shine. Incorporate gold or brass-finished fixtures and hardware to echo the golden veins of the backsplash and add a touch of cohesive luxury. This design exudes a modern yet timeless appeal, embodying a balance of opulence and contemporary minimalism, making your kitchen not only a place for culinary endeavors but also a stylish hub for socializing and entertaining.
#2. Marble-Effect Porcelain Slab: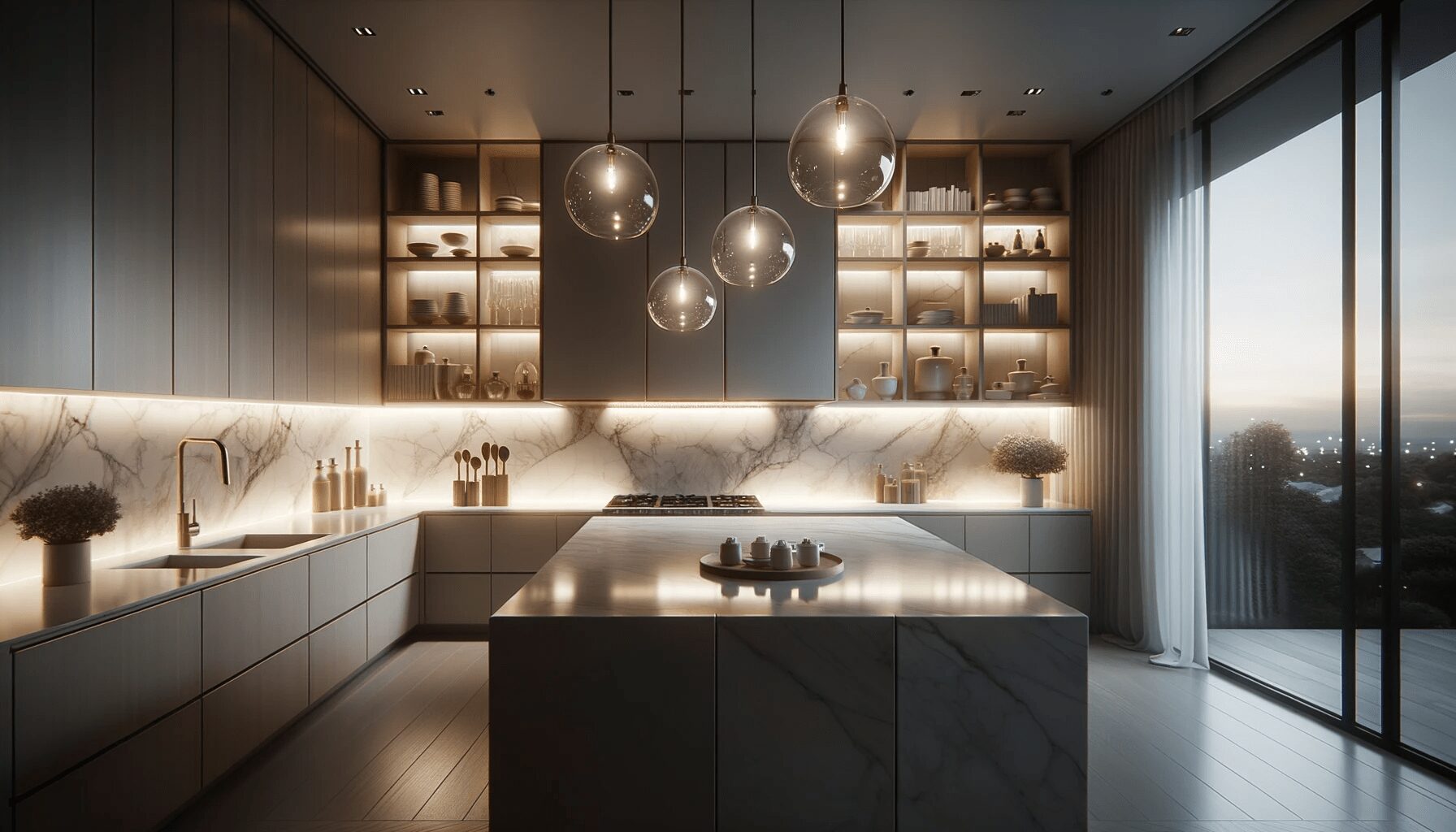 Porcelain slabs with a marble effect provide the luxurious look of marble without the high maintenance or cost. These slabs come in various colors and veining options, allowing you to match them with your kitchen's color scheme. This design trend merges the timeless appeal of marble with the practical benefits of porcelain, creating a chic and functional backsplash.
#3. Book-Matched Slabs: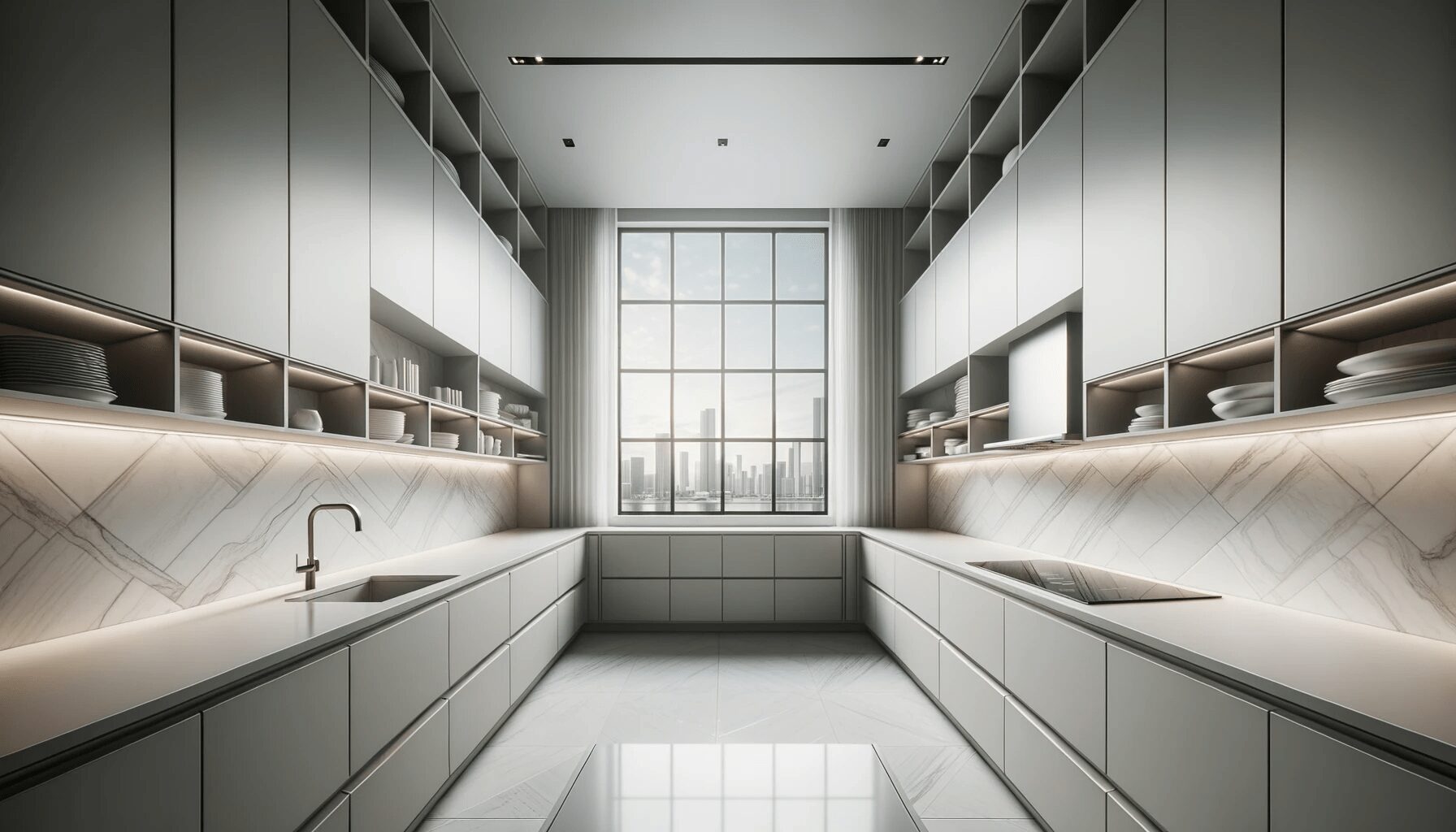 Book-matching involves placing two mirror-image slabs next to each other to create a symmetrical pattern. This design trend can create a stunning visual impact, especially when using porcelain slabs with distinctive veining or patterns. Book-matched porcelain slab backsplashes can become a focal point of your kitchen, showcasing a blend of artistry and modern elegance.
Bold Color Backsplash Designs
#4. Solid Color Backsplash: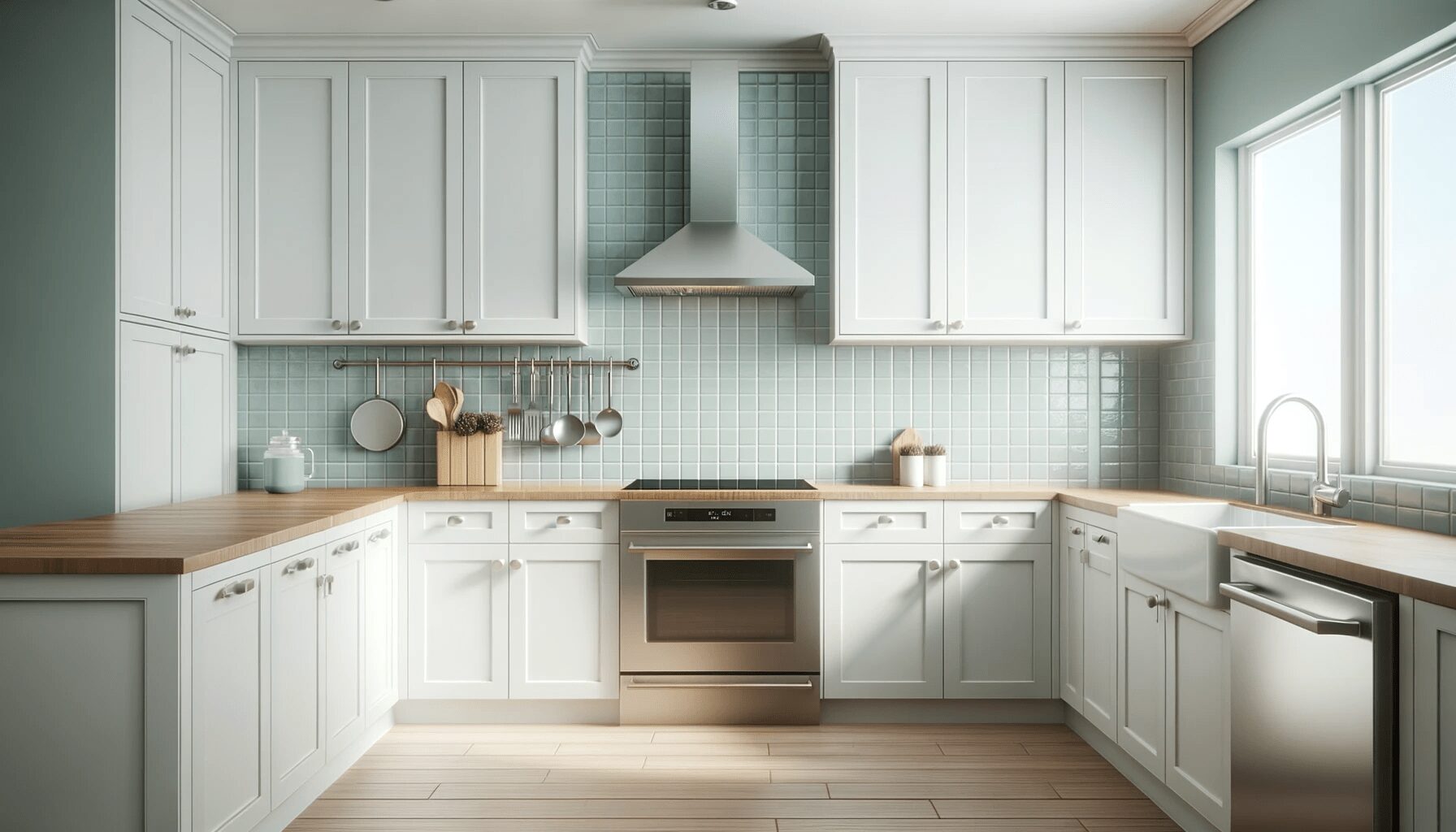 Utilize a bold hue on a glass or high-gloss ceramic tile backsplash for a sleek, modern look. Colors like emerald green, cobalt blue, or crimson red on these materials can create a stunning visual appeal. The reflective nature of glass or gloss-finished ceramic can also help to brighten the kitchen space while being easy to clean and maintain.
#5. Colorful Geometric Patterns: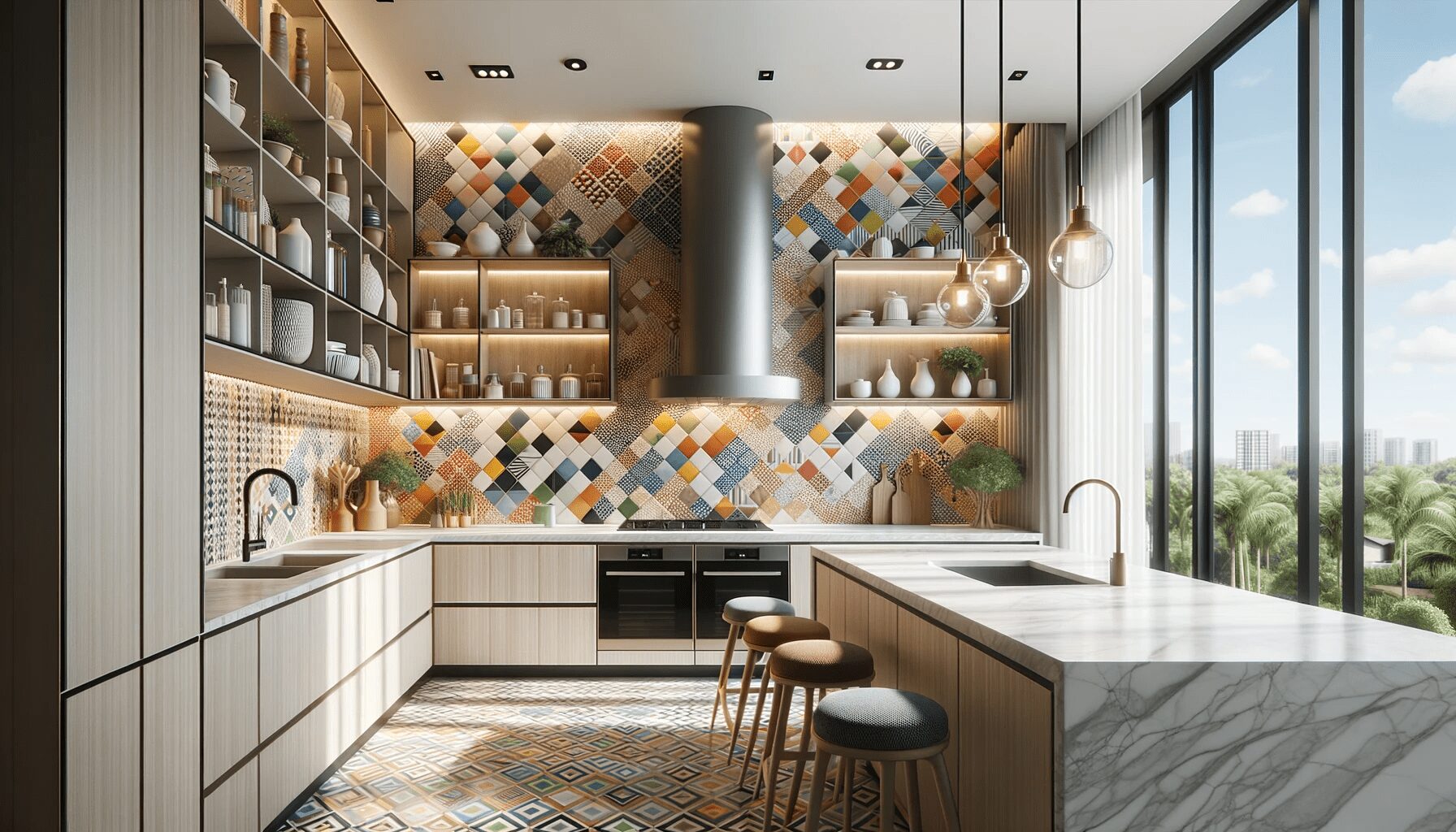 For a playful and modern aesthetic, choose ceramic or cement tiles with geometric patterns in bold colors. These materials are excellent for showcasing vibrant colors and intricate patterns. Mix and match different geometric shapes or use a single shape with a variety of bold colors to create a dynamic, eye-catching backsplash.
#6. Gradient Color Transition: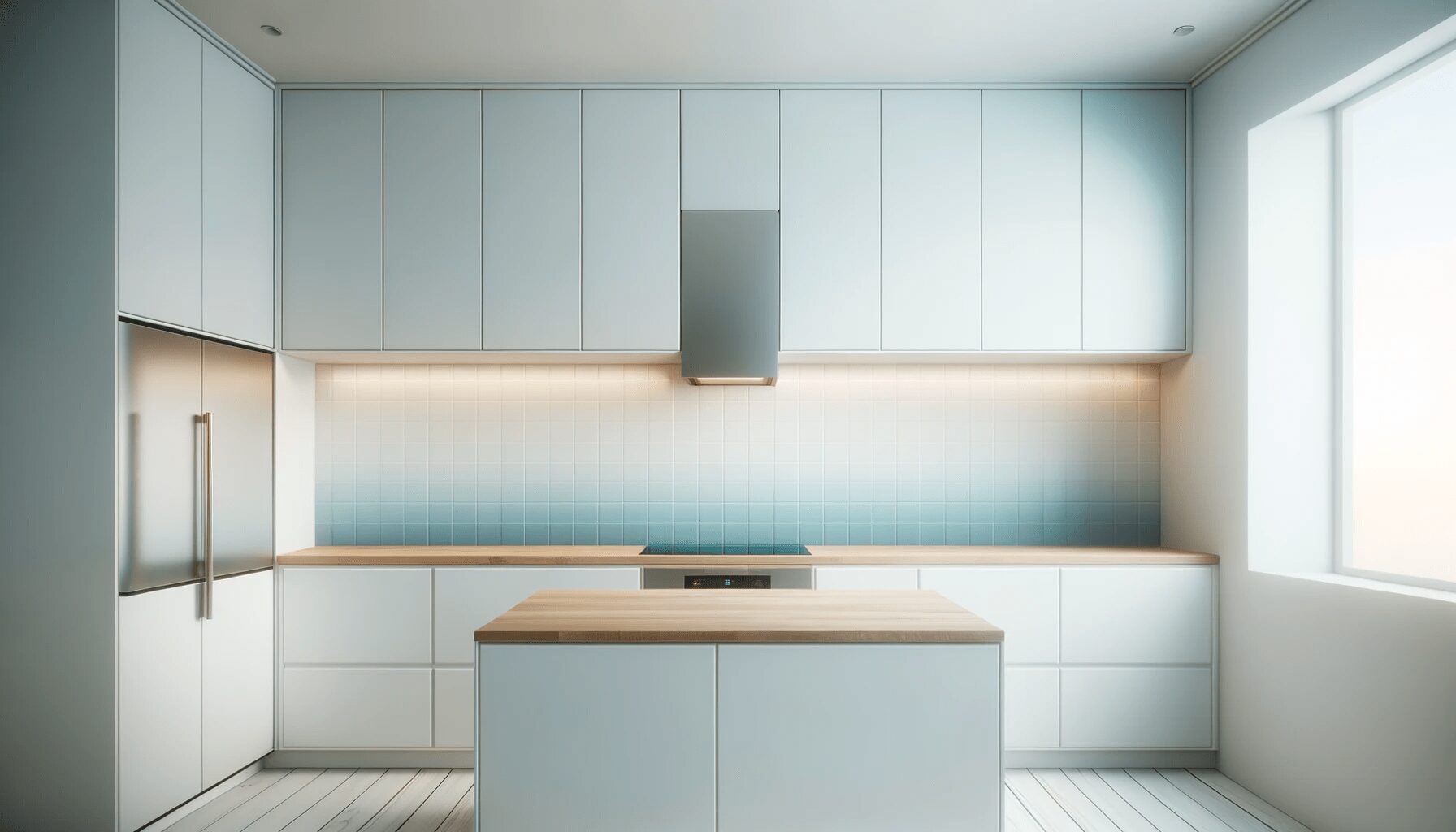 Implement a gradient color transition using glass or ceramic tiles that start with a bold color at the countertop level and fade into a lighter hue or a completely different color as it reaches the cabinets. The smooth surface of glass or ceramic is ideal for this kind of color transition, creating a whimsical and visually pleasing effect.

Patterned Tiles
#7. Global Influence:
Incorporate tiles with patterns inspired by global designs such as Moroccan, Portuguese, or Mexican tile patterns. These worldly designs can bring a sense of travel and adventure into your kitchen. Pair these vibrant, patterned tiles with simple, neutral-colored cabinetry to allow the backsplash to become the focal point of the kitchen.
Moroccan Tile Backsplash Design


Moroccan Tile Backsplash Design

Portuguese Tile Backsplash Design


Portuguese Tile Backsplash design

Mexican Tile Backsplash Design

Mexican Backsplash Design
#8. Vintage Revival: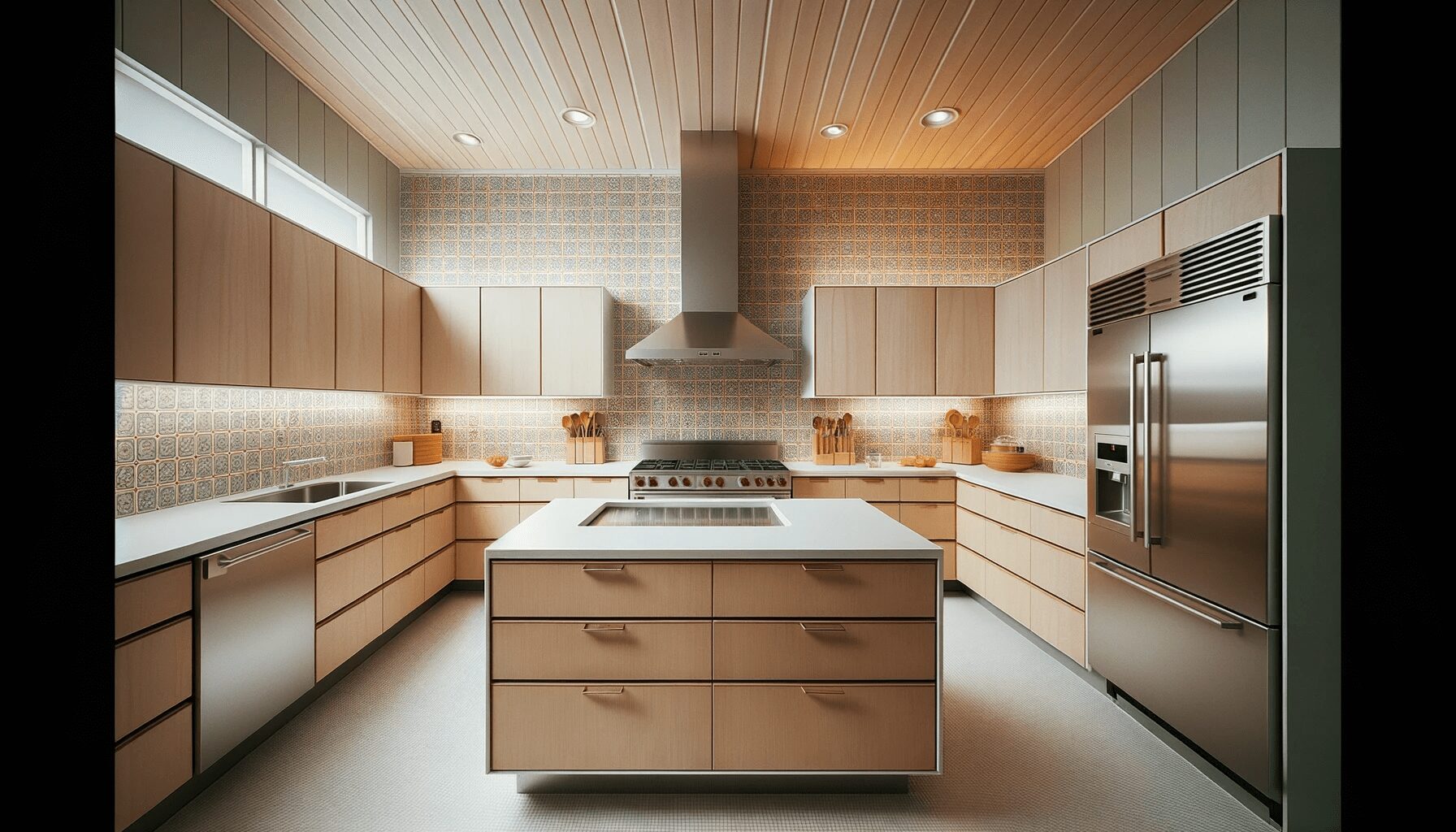 Opt for a vintage or retro-inspired pattern on ceramic or porcelain tiles to bring a touch of nostalgia into your modern kitchen. Patterns from the 60s or 70s with geometric shapes or classic Victorian motifs can add a timeless charm. Complement these with modern fixtures and appliances to create a beautiful blend of old and new.
Monochrome Magic:
Utilize a monochrome color scheme with patterned tiles to create a stylish and sophisticated backdrop. Choose patterns in a single color but with varying shades or tones to add depth and visual interest without overwhelming the space. This can be a chic way to enjoy the elegance of patterned tiles while maintaining a modern, minimalist aesthetic.